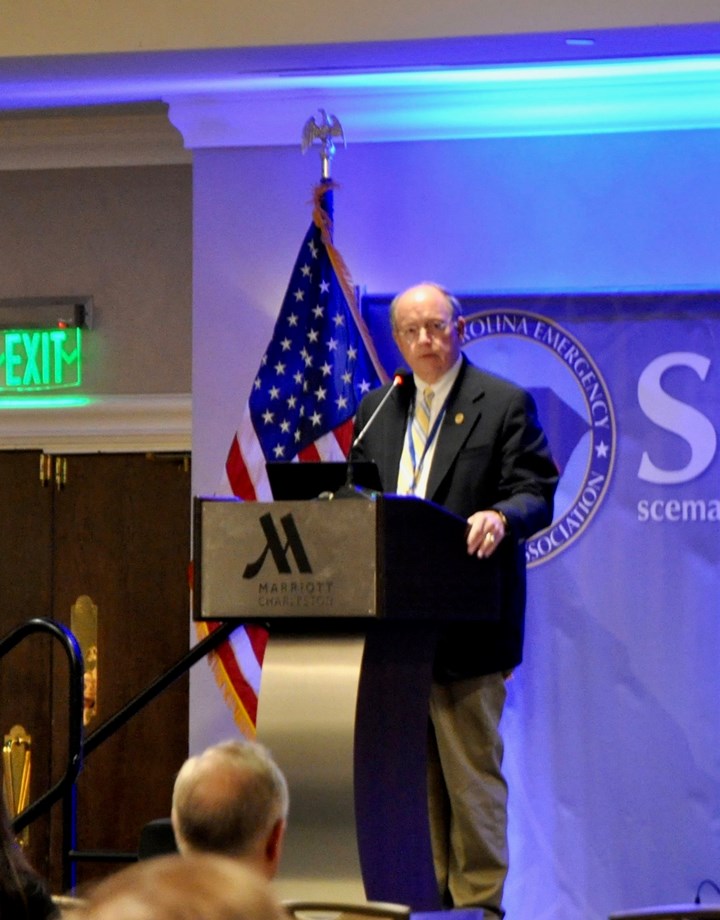 Last week, the South Carolina Emergency Management Division and more than 300 others gathered in the Lowcountry at the South Carolina Emergency Management Association conference.
Every year, the conference is put on to bring emergency managers across the state together to help build strong relationships. These relationships turn into bonds that help the community during emergencies.
Kim Stenson, the director of SCEMD, talked to members of SCEMA about the efforts the state is making to keep partnerships strong before, during and after emergencies. Stenson also talked about the future of emergency management in South Carolina and urged people to continue adapting to the changing world. Stenson added that in recent years, emergency managers had been called on to manage operations that they are not used to having a role in, such as responding to the opioid crisis. He urged emergency managers to stay flexible and willing to help where needed.
During the weeklong event, several workshops were held to raise awareness of different forms of emergencies that could come up in South Carolina. One of the workshops people could sit in on was critical infrastructure and cybersecurity. Caitlin Scroggins, the Program Coordinator for South Carolina Critical Infrastructure Cybersecurity, spoke to the group about what must be done to protect communities from cyber threats.
One takeaway from the SCEMA conference is 2023 is a year of endless possibilities for emergency managers to come together to protect the public and preserve communities in South Carolina.