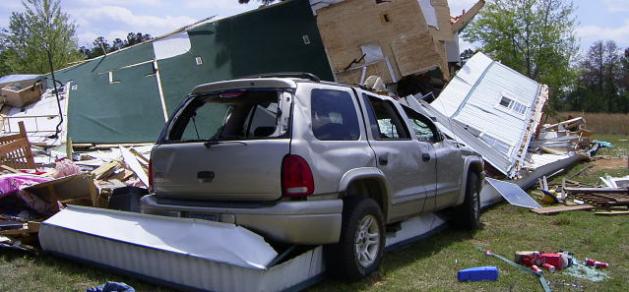 Disasters strike without warning and being prepared at home will help to ensure that you and your family can make the best of a bad situation. Local officials and relief workers will be on the scene after a disaster, but in many cases, they will not be able to reach everyone right away. You need to be ready to take care of yourself and your family for up to three days.
Some emergencies can force you to evacuate from your neighborhood or confine you to your home. It is important that you know what to do if basic services--water, gas, electricity or telephones--were cut off by utility company. Preparing in advance and working together as a team make it much easier to cope with an emergency situation.
Contact SCEMD or your local emergency management office to find out:
What types of disasters are most likely to happen in your area.

If your community has warning signals or sirens, know what they sound like and what you should do when you hear them.

Ask about animal care after disaster. Animals may not be allowed inside emergency shelters due to health regulations.

Find out how you can help people with functional needs until first responders arrive.
Use these tools to prepare for emergencies: